Skip to Content
Affordable Dental Care in St. Louis, MO
At Bellefontaine Family Dental, our team strives to deliver the best dental care in all of St. Louis, MO. Allow us to be you and your families one-stop-shop for quality dental care. As a family-friendly practice, we can address any dental issues you, your toddler, or grandma may be experiencing, all under one roof. From gentle pediatric dentistry to a range of cosmetic options for those seeking aesthetic work, we can do it all! We take great pride in being able to offer many helpful dental services to the area and hope we can make you happy when you visit us. Not only happy with our practice and working with our team, but most importantly, happy with your smile. Learn more about our services and how our compassionate team can assist in improving the whole family's oral health.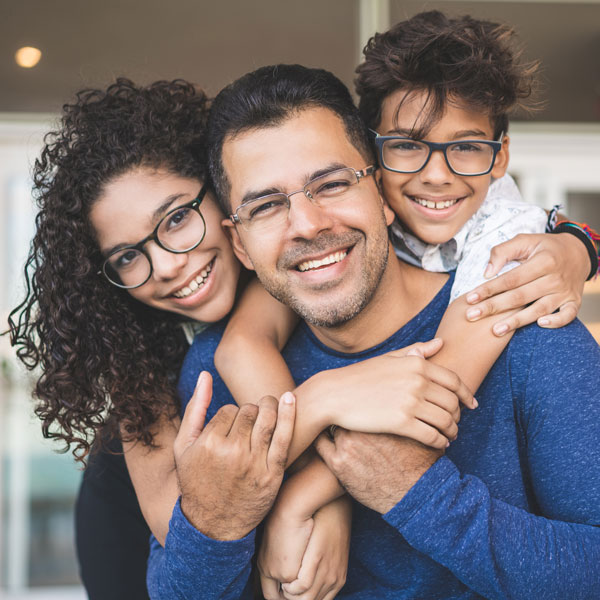 Quality Dental Services for The Entire Family
Whatever the reason you're seeking dental services, our practice can help. From general solutions to preventative care and several treatment options to help improve the appearance of your smile, we have your dental wants and needs covered. To get a better idea of our range of dental care, here's a list of some of our most common services:
Dental Exams & Cleanings
Oral Cancer Screenings
Pediatric Dentistry
Dental Fillings
Root Canal Treatment
Wisdom Teeth Extraction
Mouth Guards
Gum Disease Treatment
Emergency Dentistry
Dentures
Teeth Whitening
Dental Bonding
Dental Crowns
Invisalign® Clear Aligners
Over Three Generations of Creating Brighter Smiles
Over the years, our practice has put in the time and effort to deliver thorough, reliable, and affordable dental services to St. Louis, MO. With a compassionate staff and the area's leading dental professionals, you can rest assured your smile is in caring and capable hands. We're a practice that looks at dentistry as a beautiful combination of art and science that has the power to improve the oral health of any patient. We take the time to get to know you and your specific dental needs, so we can discover treatment options that work best for your unique situation. No two smiles are the same, and our team has the knowledge and skill to provide optimal dental care that delivers the best outcomes. Contact us today to schedule your appointment.