Skip to Content
Dental Exams & Cleanings
Bellefontaine Family Dental is dedicated to help you prevent dental problems before they happen. The Team at Bellefontaine Family Dental recommends that patients receive two dental exams and cleanings per year to ensure that their smiles stay healthy. To learn more about dental exams and teeth cleanings in St. Louis, Missouri, and to set up your next appointment with our dentists, we invite you to contact our office at 314-741-5133.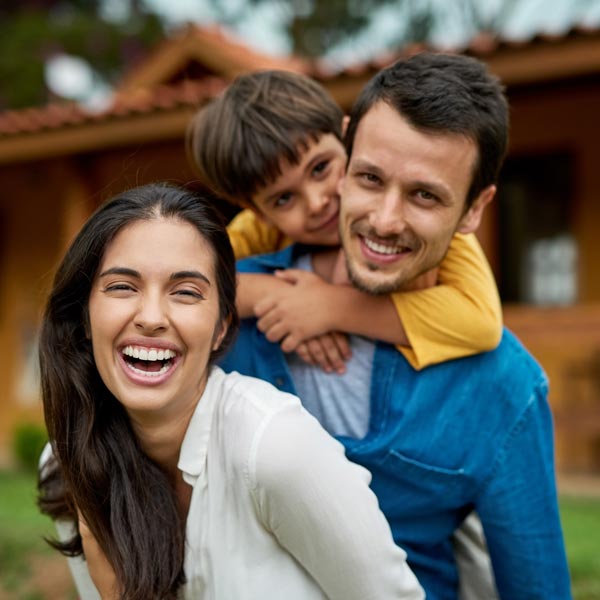 Preventing Problems Before They Start
Dental cleanings and exams are two of the most basic yet important preventive treatments we provide at our office. Each time you visit our dental practice for a checkup, we will provide a professional teeth cleaning and dental exam to help your smile stay healthy.
The Exam
Routine dental exams and cleanings help you:
Prevent tooth decay, gum disease, and bad breath
Save money by avoiding costly and extensive dental procedures
Keep your teeth white by reducing staining from food and drinks
Shorten the time spent in your dentist's office
Have a smile that will last a lifetime
Professional Cleanings
During your teeth cleaning and exam, our dental team will:
Clean your teeth by removing any plaque or tartar (also called dental calculus), which can lead to tooth decay and periodontal disease
Floss and polish your teeth for a healthy, bright smile
Examine your smile for signs of any damaging dental conditions or diseases
Your Preventive Dental Care Appointment
We utilize dental X-rays to further evaluate your teeth and gums and make certain that you receive the dental care you need. Our dental hygienist will begin your cleaning by exploring the surface of your teeth to determine if you have any cavities and to examine the quality of existing fillings. The dental hygienist will then perform a periodontal exam to make sure your gums adhere tightly to your teeth, and no periodontal disease or bone loss may be occurring.
Next, your hygienist will carefully clean your teeth with a variety of tools to remove any hard-mineral buildup (tartar) from your teeth. Then your hygienist will floss your teeth, use a polishing compound, and apply fluoride. If your dentist or hygienist finds tooth decay or gum disease, they will talk to you about changing your brushing or flossing habits. If your teeth and gums appear to be healthy, your dentist will probably recommend that you continue your brushing and flossing routine as usual.
Schedule Your Routine Dental Cleaning
Our dentist recommends that you visit us every six months for a routine dental cleaning and exam. We may suggest more frequent visits if needed. When it's time for treatment by a dental professional, give us a call and schedule an appointment. Reach out to our office by calling 314-741-5133 at your earliest convenience!