Skip to Content
Mouth Guards
At Bellefontaine Family Dental, our dentists offer mouth guards for our athletic patients; that way, we can focus on protecting your teeth while you focus on bringing your A-game. If you're interested in getting a mouth guard, we welcome you to contact our office at 314-741-5133 to set up a consultation with one of our dentists and learn more about mouth guards in St. Louis, Missouri.
Our dentist is dedicated to keeping your smile healthy and free from pain. To help us do this, we provide several types of mouth guards at our office. For our athletic patients, we often recommend a type of mouth guard called an athletic mouth guard or sports guard. Sports guards fit over your teeth while you play sports and participate in other athletic activities to protect your smile from injury. Sports guards are especially important for our patients who play high-contact sports such as wrestling, football, hockey, and rugby; however, all types of athletes can benefit from an athletic mouth guard. Whether you play soccer, basketball, or baseball, a sports guard can be a great way to protect your smile and keep it safe.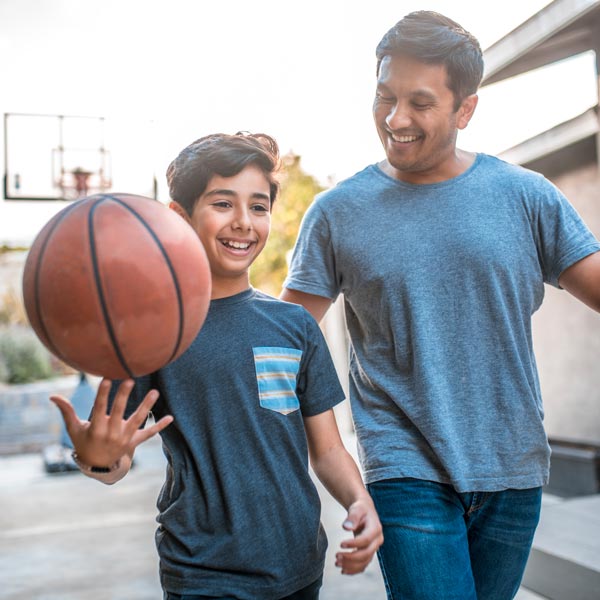 Types of Mouth Guards
While a number of types of athletic mouth guards are available, a custom-made mouth guard is the most effective in protecting your smile. This type of mouth guard is designed to comfortably fit your smile and prevent dental injury such as knocked out and chipped teeth. A sports guard can also help to prevent injury to the soft tissues of the mouth, including the tongue, lips, cheeks, and gums.
Taking Care of Your Mouth Guard
Similar to a retainer, braces, or any other special dental appliance, it is important to take care of your mouthguard by storing it properly and keeping it clean. You should also know when to replace your old mouth guard with a new one. Here are a few simple ways to keep your mouthguard clean and working correctly:
Gently scrub your mouth guard after each use with a toothbrush and toothpaste.
Store your mouthguard in a protective case.
Do not leave your mouthguard in the sun or in hot water; it may melt or become deformed.
Replace your mouth guard at the beginning of every new sports season. You should also replace your mouth guard if you notice it has become worn and no longer fits properly.
Do not wear a retainer with your mouth guard. If you wear braces, your dentist will help design a mouth guard to protect your teeth and your braces.
Do not chew on or cut pieces off of your mouth guard.
Bring your mouthguard to each dental checkup, and your dentist can check to make sure it's still in good shape.
Learn More About Mouth Guards and Their Benefits
We invite you to contact our dental office today to learn more about mouthguards and their benefits. If unexpected tooth pain or an accident have you suffering, give us a call and schedule an appointment. Reach out to our office by calling 314-741-5133 at your earliest convenience!